Today, Keystone named Family Insurance Center of Seymour to its growing list of partners in the state of Wisconsin.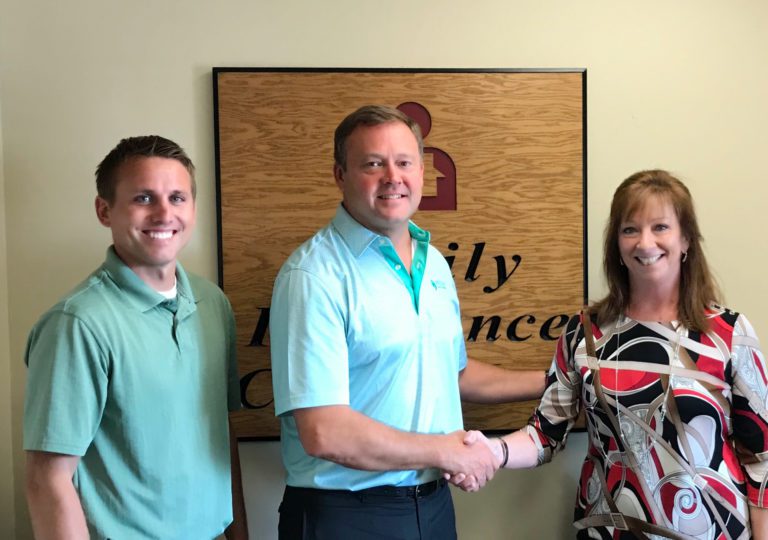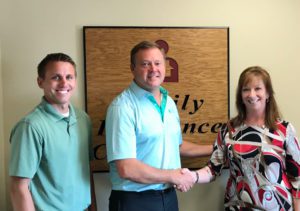 Family Insurance Center partner Darren Van Camp (left) and President Eric DeBruin (center) with Elizabeth Schenk, Keystone VP of Sales & Geographic Expansion.
"Family Insurance Center has the perfect recipe for success: a wealth of perpetuation with producers in their 20s, 30s and 40s; a solid business plan; and an infinite amount of energy," said Elizabeth Schenk, vice president of sales and geographic expansion. "When we first consider an agency, we must make certain the relationship is mutually beneficial. Given these characteristics, this partnership is certain to succeed."
"We are excited that this partnership will provide us with future stability and continued growth potential with our carriers," said Eric DeBruin, Family Insurance Center agency principal. "We're also happy that our interest to be multi-generational in ownership is now more secure than ever."
About Family Insurance Center — Family Insurance Center was established in 1988 by Robert Thiel. In 2009, the agency added offices in Greenville and Stockbridge, with a fourth location in Freedom opening in 2016. A merger in 2017 added offices in Chilton, Green Bay and Menasha. Agency president Eric DeBruin joined the agency in 1993, and he became owner and principal in 2004. He is active in the Boy Scouts of America. For more, visit www.familyinsctr.com.