Keystone recently named Green Bay Insurance Center of Green Bay to its growing list of partners in the state of Wisconsin.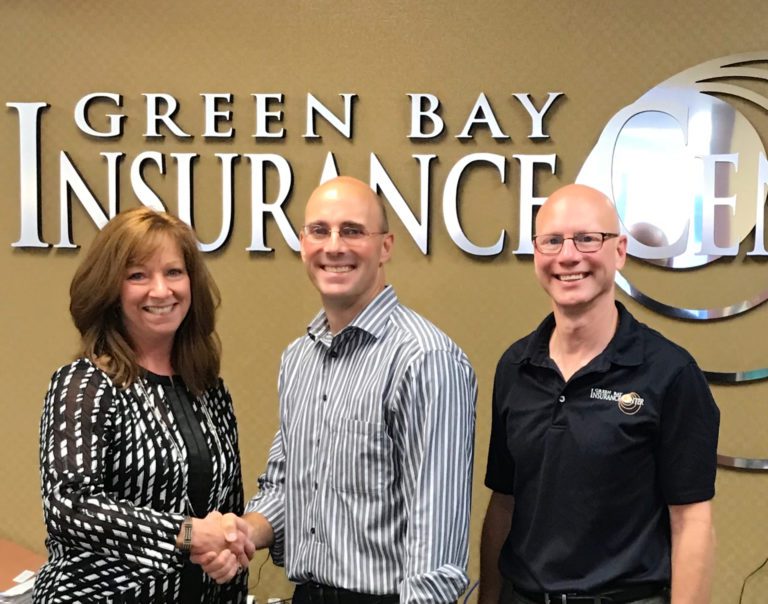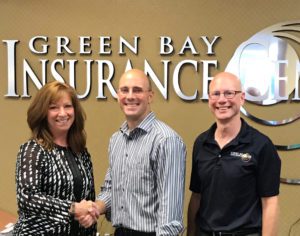 Elizabeth Schenk, VP of Sales & Geographic Expansion (left) with Tony Schiegg, President (center) and Kevin Schiegg (right) of Green Bay Insurance Center.
"Green Bay is in the midst of implementing a strategic plan to position their agency for rapid growth, and the timing of their alignment with Keystone could not be more perfect," said Elizabeth Schenk, Keystone's vice president of sales and geographic expansion. "They are already identifying multiple ways that Keystone's resources will assist in their efforts."
"We are extremely excited to start this new relationship with Keystone!" said Tony Schiegg, Green Bay Insurance president. "We feel their services will help us differentiate ourselves from our competition. These tools along with a few other recent initiatives we've taken have us very confident for our future growth!"
About Green Bay Insurance – Green Bay Insurance Center began in 1968 and employs a staff of 25, serving all lines of insurance to the people of northeastern Wisconsin with the same business principals as their founders. President Tony Schiegg is a longtime volunteer with CASA, a local organization that advocates on behalf of abused and neglected children. For more, visit www.gbic.com.