Keystone Insurers Group (Keystone) continues its expansion in the Mid-Atlantic region by bringing the A+ Insurance Agency and Financial Service (A+ Insurance Agency) of Harrisburg, Lemoyne, and Lewistown, Pennsylvania into its community.
"The A+ Insurance Agency team speaks seven different languages – English, Spanish, Chinese Mandarin, Urdu, Nepali, Vietnamese, and Cham, providing their customers with personalized service," said Jim Trotter, interim state vice president for Pennsylvania. "This partnership will provide added resources for providing a complete insurance experience as they continue to expand their focus beyond commercial insurance, into the life and health arena."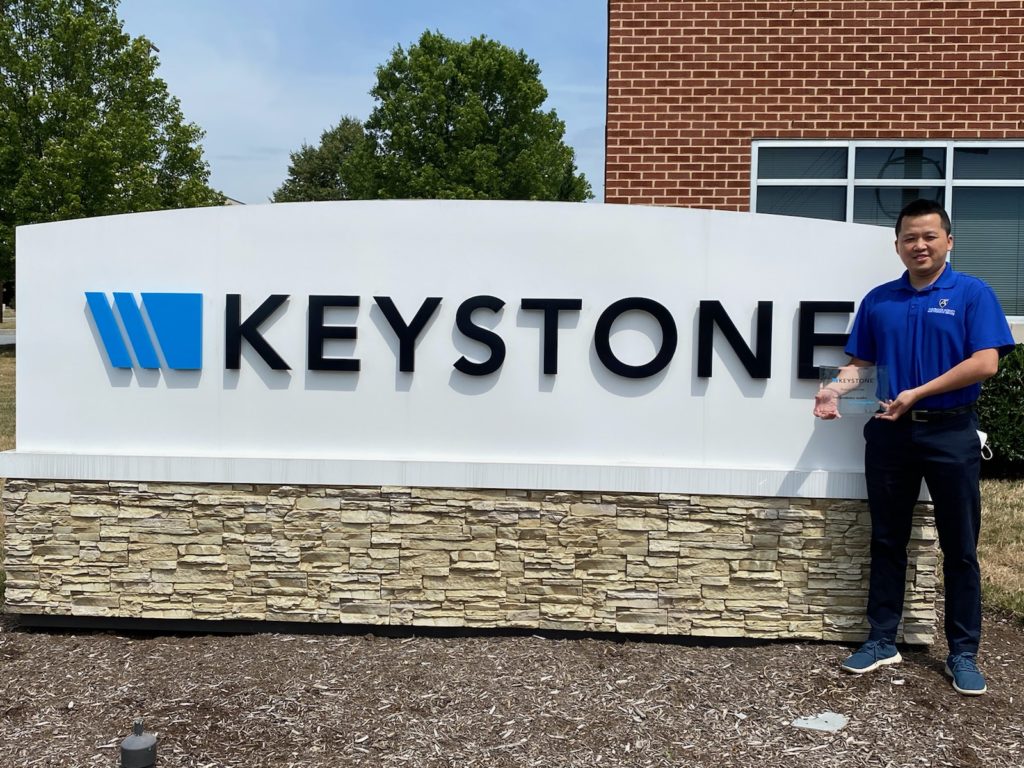 Andy Jiang, President and Team Leader
"The most exciting thing about this partnership is that I have seen and admired the profound success of Keystone partner agencies in Pennsylvania and beyond," said Andy Jiang, A+ Insurance Agency president. "Being part of the industry leader and family of experienced partners will be the turning point of our agency's future. I can feel the momentum and enthusiasm from Keystone team members that are ready to help us to grow. I am very confident that we will bring a new perspective and market."
About A+ Insurance Agency and Financial Service –The A+ Insurance Agency and Financial Service was founded in 2011 in State College, Pennsylvania by Dian Min Jiang (Andy). The agency became established as a small business and personal insurance provider. In less than four years, it evolved and grew to a multi-million-dollar agency with the addition of new partners and acquisitions. Today, they specialize in the hospitality industry, contractors, and small-to-medium size businesses. Last year, the agency expanded its role from commercial and personal lines services to include life, health, employee benefits, and long-term care coverages. You can find them at http://teamandyagency.com/.